"I am proud of how the OCIMF staff have performed during the pandemic. It has not been easy, and some have been affected more than others, but everyone pulled together to make it work efficiently and effectively."
---
Managing Director's Log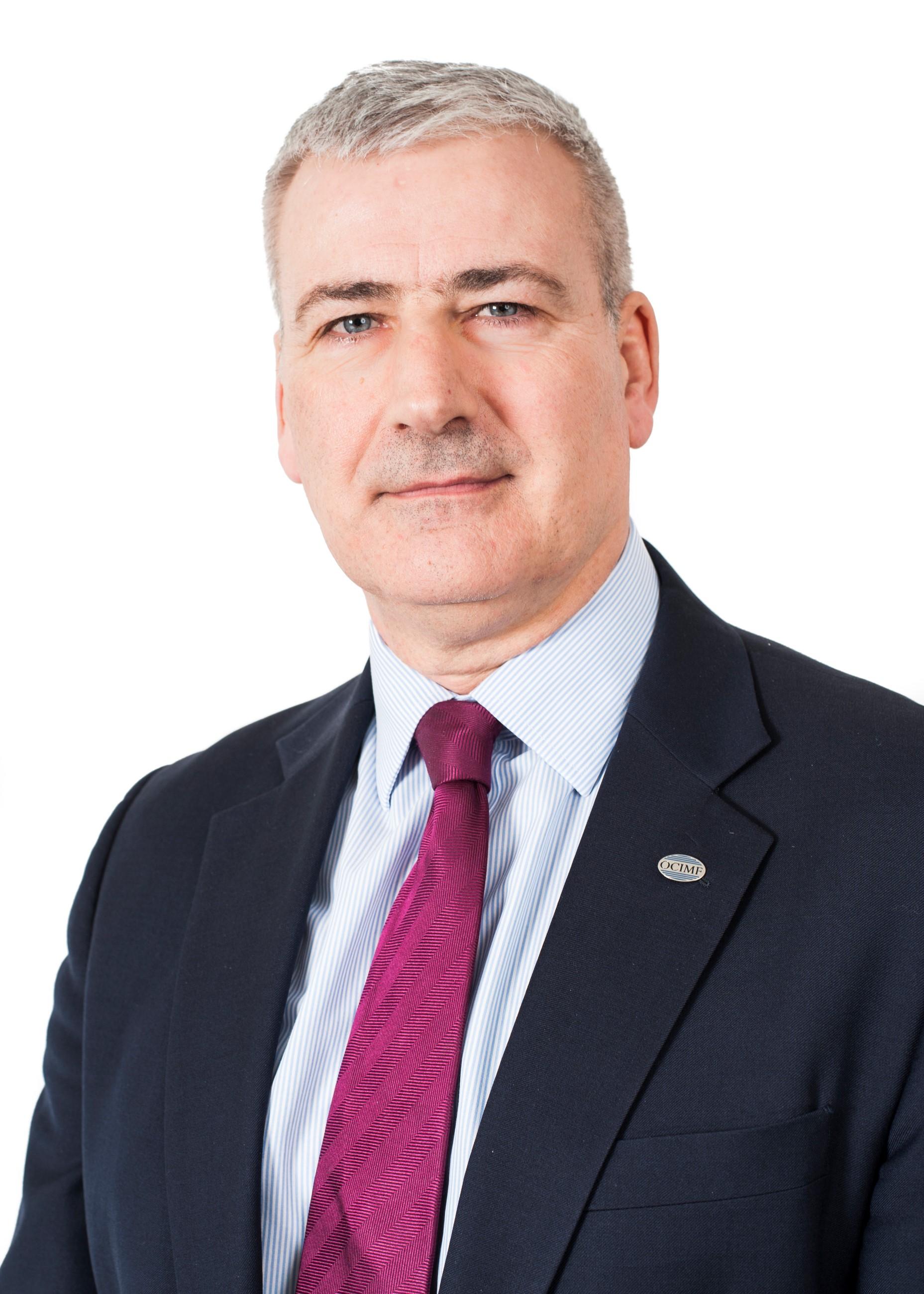 2020 will certainly be a year to remember.
When the UK went into the first lockdown in March, I thought we would be back in the office after a few weeks. However, since then, we have had multiple varying levels of lockdown. We even prepared to return to the office, only to have that changed at the last moment.
There have been negatives and positives about working from home. I personally do not miss the commute to London – not even a little! While virtual meetings have been a success, I miss face-to-face interaction and I feel we are losing something from our organisational culture the longer we are away from the office.
I am proud of how the OCIMF staff have performed during the pandemic. It has not been easy, and some have been affected more than others, but everyone pulled together to make it work efficiently and effectively.
As well as running the day-to-day business as usual, staff rolled out our new Secretariat and Committee structures, managed Programmes updates and developed remote inspections via our COVID-19 taskforce, managed the European Barge Inspection Scheme (EBIS) transition and progressed the Ship Inspection Report Programme (SIRE) 2.0. Our Publications & Advocacy team published the International Safety Guide for Oil Tankers and Terminals, Sixth Edition (ISGOTT6) along with other publications including a 50th anniversary book. We attended the International Maritime Organization (IMO) virtual meetings and progressed the industry initiative with Nigeria on Gulf of Guinea issues. Our Business Support team completed the financial audit remotely, supported virtual meetings and webinars and developed working-from-home guidance and return-to office-plans. From this perspective, it has been an amazing year and I want to thank all staff for their continued commitment and teamwork.
We would not be successful without the support and participation of our members who provide representatives for various levels of OCIMF. We have already seen more widespread member participation since rolling out our new Strategy and encourage more members to commit to helping OCIMF in our Vision of a global marine industry that causes no harm to people or the environment. Next year promises to be as interesting as 2020.
I wish you an enjoyable end to 2020 and a happy, healthy and prosperous 2021.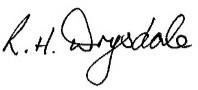 Rob Drysdale
Director OCIMF
---
Do you have news that you'd like to share with our readers? If so email This email address is being protected from spambots. You need JavaScript enabled to view it.

---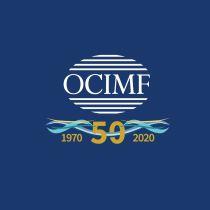 OCIMF 50th anniversary book
This year OCIMF celebrated its 50th anniversary.
While we may not have had the celebrations that we hoped this year, we have produced a commemorative book to mark the event.
pdf Click Here to View (13.73 MB)
---
Executive Committee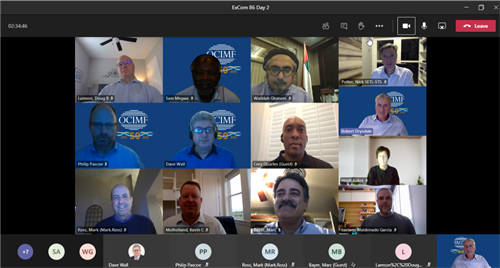 The 86th meeting of the Executive Committee (ExCom) was held virtually 2-3 December.
This second ExCom meeting was over two days to facilitate all time zones. OCIMF would like to thank those in the Americas and Asia Pacific for the early start or late finishing times. The Chair welcomed all members, including new representatives Heidi Aakre (Equinor) and Sven Boss-Walker (BP), and mentioned how challenging 2020 had been for everyone. Topics discussed at the meeting included:
Update on new structure roll-out.
2019 accounts, 2020 financial forecast and 2021 budget.
Updates on SIRE 2.0 development, remote inspections and EBIS transition.
The next meeting is tentatively scheduled for June 2021 in Singapore, but there is a back-up plan for a virtual meeting.
---
Annual General Meeting
The 42nd Annual General Meeting (AGM) was held virtually 3 December
Twenty-one member companies were represented at the meeting and voted for various resolutions which were supplemented by previously received proxy votes. Resolutions covered the 2019 audited accounts, 2021 budget, ExCom members and officers for the next 12 months, auditors and the date for the next AGM.
---
Publications & Advocacy Tankers, Barges and Terminal Interfaces Committee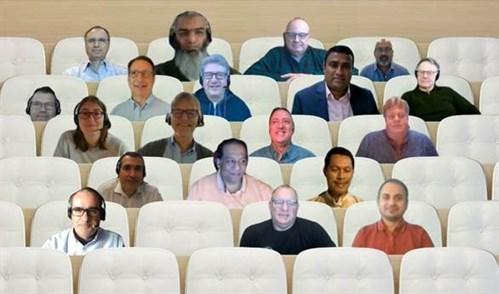 The Publications & Advocacy Tankers, Barges and Terminal Interfaces (P&A TBT) Committee held an intersessional meeting 9 December to discuss and make decisions on a number of outstanding items from previous committees.
Eighteen of the 20 members attended the virtual meeting and there was representation from two members of the Publications & Advocacy Offshore (P&A Offshore) Committee.
---
Environmental Functional Committee
Intercessional meeting 01A: 9 December, virtual (OCIMF) Chair: Sebastien Roche (Total) Vice Chair: Holly Thomas (Woodside)
This intercessional meeting aimed to continue the group's work in between formal meetings. The committee:
Adopted their Terms of Reference (ToR) and new ways of working.
Updated their bow tie and risk matrix on the environment.
Reviewed outcomes of recent IMO meetings.
Next meeting: 2 March 2021, virtual (OCIMF)
For enquiries, contact Ricardo Martinez, OCIMF Engineering Adviser This email address is being protected from spambots. You need JavaScript enabled to view it..
---
European Barge Inspection Scheme Transition checklist
To create a single barge inspection scheme in Europe, EBIS is being transitioned into OCIMF's SIRE Programme.
With only a few days to go until the 1 January 2021 transition deadline, the checklist aims to help make sure that members, Submitting Companies, Programme Recipients and inspectors are ready. The checklist can be accessed on the pdf OCIMF website (371 KB) .
In a webinar on 26 November, the SIRE/EBIS Transition Taskforce provided an update on the transition and practical guidance to Submitting Companies, Programme Recipients, accredited inspectors and vessel operators to ensure all requirements for the transition have been completed before the 1 January 2021 transition deadline.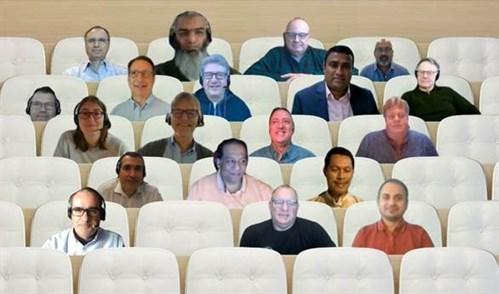 Click here to watch the EBIS Transition Webinar
---
European Sustainable Shipping Forum meeting
The European Sustainable Shipping Forum (ESSF), a group of experts on maritime transport sustainability, held a virtual meeting 4 December to update industry stakeholders on the ongoing work of the European Commission.
During this meeting, there were updates on the ongoing work of the ESSF sub-groups and studies under consideration by the European Maritime Safety Agency (EMSA). The EMSA work may be of interest to members and will be shared once the relevant studies have been released to industry.
The full ESSF meeting agenda is available on the European Commission website.
For enquiries, contact Ricardo Martinez, OCIMF Engineering Adviser This email address is being protected from spambots. You need JavaScript enabled to view it..
---
IMO updates
The IMO continued its work remotely.
107th meeting of the Legal Committee
The 107th meeting of the IMO Legal Committee (LEG 107) was held 27 November-1 December. Discussion topics included:
COVID-19: LEG 107 was concerned the pandemic resulted in more cases where seafarers are being abandoned.
'No crew change clause': LEG 107 decided to address the clause in a charterparty at LEG 108.
Approval of the new work programme on fair treatment of seafarers involved in a suspected crime.
International Oil Pollution Compensation Funds meeting
The International Oil Pollution Compensation (IOPC) Funds meeting was held 2-4 December. The following items were discussed:
Among IOPC Funds incident reports, there was one case with a questionable cause (possible fraud), and another case that should not be subject to compensation but the local code has decided otherwise.
The Joint Audit Body updated the risks associated with poorly performing non-international Protection and Indemnity Insurance (P and I) Club.
Members exchanged initial views on the Review of the 1992 Civil Liability and Fund Conventions. In general, the problems of the current work mechanism were shared. In-depth discussion will take place when face-to-face meetings resume.
70th meeting of the Technical Co-operation Committee
The 70th meeting of the Technical Co-operation Committee (TC 70) was held 7-11 December. Topics of discussion included:
Reducing Greenhouse Gas (GHG) emissions from ships: TC 70 is aware of the need for resource mobilisation (fundraising activities). This is pending a decision by the Marine Environment Protection Committee (MEPC) on the impacts on Small Islands Developing States (SIDSs) and Least Developed Countries (LDCs).
Floating Storage and Offloading unit (FSO) Safer: TC 70 noted that the IMO Technical Co-operation Programme is closely monitoring the situation around the vessel that is moored off the coast of Yemen and is posing a threat to the marine environment.
London Convention Governance Body meeting
The Governance Body meeting of the London Convention and London Protocol was held 14-15 December. Due to COVID-19 pandemic, most of the agenda items were postponed except the following:
OCIMF's provisional non-governmental organisation (NGO) status was formalised.
Members expressed concerns over the project that captures Carbon Dioxide (CO2) on board and dumps it on the seabed as dry ice. The meeting instructed its scientific group to address these concerns.
Members were asked to share information on projects about storing captured CO2 in the sub-seabed.
For more information, members can visit the IMO section on the OCIMF members' website. 
---
2021 Committee meeting calendar
View the 2021 Committee meeting calendar in the members area of our website. 
Please note that there is no cut off date to nominate people for the OCIMF Committees and Expert Groups. Please send any nominations to This email address is being protected from spambots. You need JavaScript enabled to view it. along with a brief biography and contact details.
---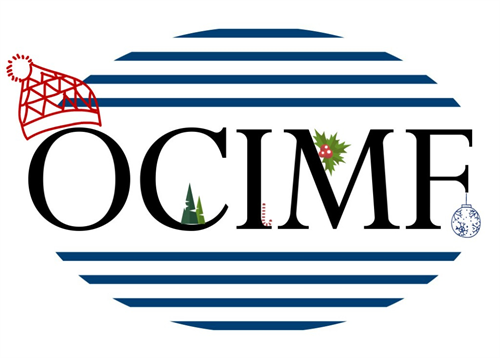 Thank you for all your support in 2020!
We wish you all a happy, healthy and peaceful 2021.